Given2 Gift Registry
the first "direct" gift registry
with no handling fees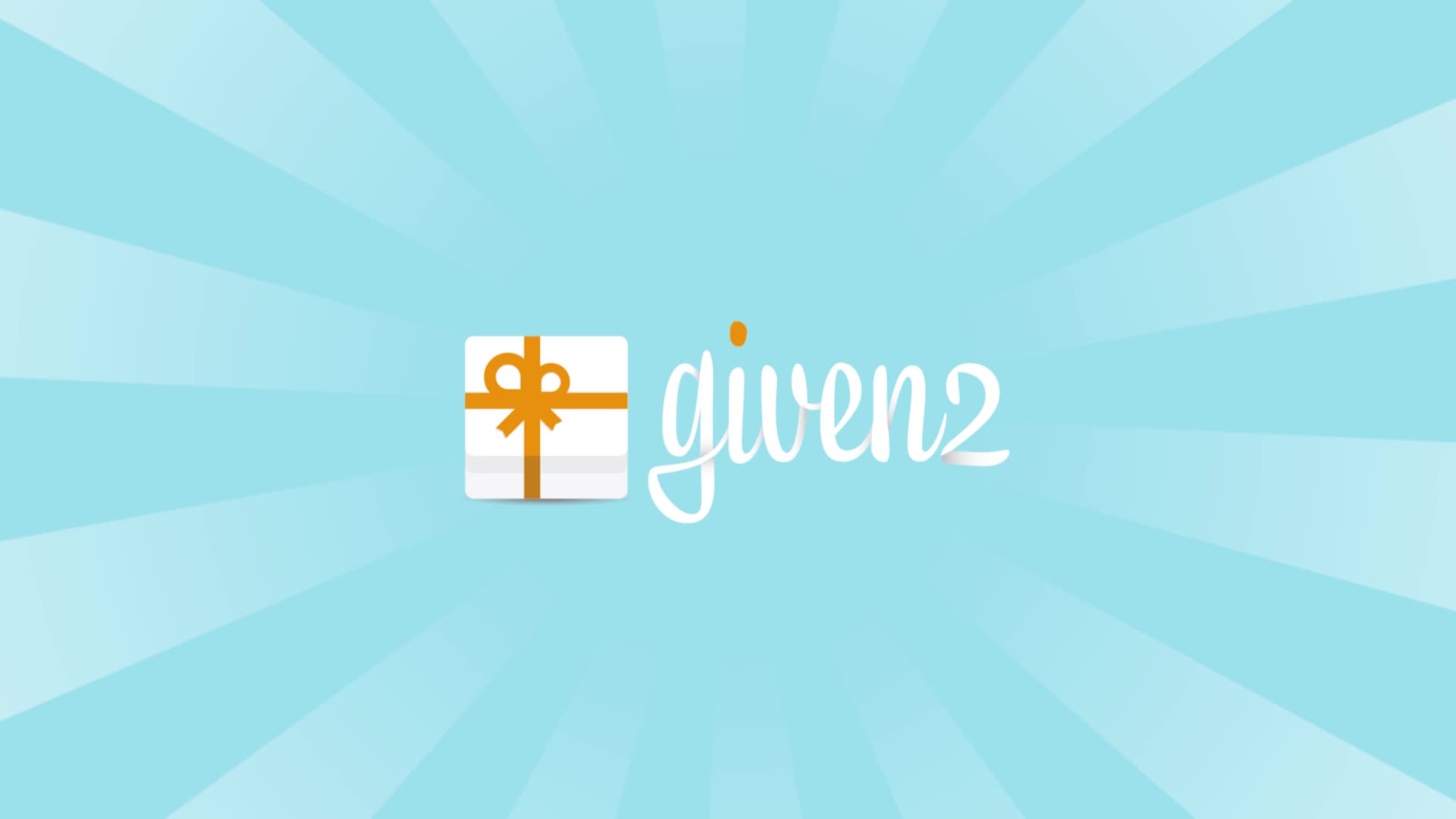 Given2: how it works
Share your website with your guests
Receive money and/or gifts
Given2 main strenght
Given2 is the Online Gift Registry perfect for those who don't want any restriction or commission! You will receive the chosen gifts in the comfort of your home and the cash gifts directly into your bank account, always receiving 100% of your gifts!
Imagination is your only limit, you can ask for any gift from "Fridge for your new House" to "Favourite Travel" or "Peacefulness for a happy new life"
Surprise your guests
The Website of your event is ready, you are free to customize it and share it with your guests. It is a simple tool to communicate with them and express your gratitude for the received gifts!
In case you already have your own website, no problem: you can embed our list into your website.
Feedback on Given2

Claudia and Massimo
A solution straddling tradition and innovation. Thank you Given2 team for your efficiency and for meeting all our needs.


Gabriele's Mum
Since the moment I signed up everything was simple and user-friendly. Even our guests were amazed by the handiness of Given2. Thank you!

Given2 Functions and Costs
Customize the Website address and contents in a few clicks:
Party, Guestbook, Photo Albums and Photo Sharing
Website of your Event
Let your guests leave a message or send you high-resolution quality photo albums.
Post them directly onto your website or download them on your computer.
Guestbook and Photo Sharing
Receive confirmations from your guests along with dietary preferences and music recommendations
R.S.V.P.: confirmations and food preferences
Receive the Gifts amount directly into your bank account via: Bank Transfer, Credit Card, PayPal, or...
Receive Cash Gifts
Receive the Gifts you chose on Amazon directly at home
Receive Gifts via Amazon
Use a personal internet domain such as: "www.myname.com" for your Given2 website.
Internet Domain .us/.com/.net
€ 1 per day *
you choose the number of days
* A coffee per day to have the biggest freedom for expenditur!
Pay as you go is our customers' most frequently chosen option. At a cost of only a coffee per day, you transform Given2 into a powerful instrument of Fundraising to receive your cash gifts and spend them freely.You can choose it for the extent of the days you need, the payment is in advance and calculated on the number of days you select. If required, it is also possible to extend the period whenever you like.
Frequently Asked Questions
Is it possible to see an example of the Website and the Gift List?
How do I receive my gifts?